Our Pastor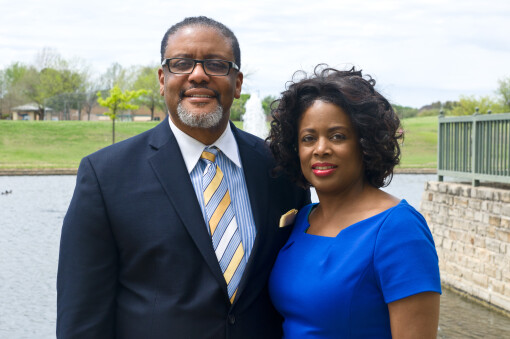 Pastor Rick Cooper is an ordained minister of the Gospel of Jesus Christ. He has served on staff for 10 years as Associate Pastor of Adult Ministries, Men, Women, Marriage, Singles and Young Adults at North Dallas Community Bible Fellowship in Richardson (now Plano), TX under the leadership of Senior Pastor, Dr. Les W. Smith. Under the leadership of the late Dr. E. K. Bailey at Concord Church he had the opportunity and privilege to serve in various lay positions and staff positions over the years. After serving at North Dallas, Pastor Cooper pursued his call to become a senior pastor of a local church. Two years later God revealed His vision to start Faith Community Church. Pastor Cooper said, "The last thing the Dallas area needs is a new church." What God revealed to Pastor Cooper is that the Dallas area desperately needs is a different kind of church. Pastor Cooper worked in industry for 20 years in management for companies such as EMC, General Dynamics, PeopleSoft, Computer Associates and Dell Computer Company.
He is a graduate of Prairie View A & M University with a B.S. in Electrical Engineering and a graduate of Dallas Theological Seminary with a Master of Art in Christian Education (MACE). He just completed his third year at Dallas Theological Seminary working on his Doctor of Ministry (DMin) in Expository Preaching & Leadership.
He's been a guest preacher at various churches and a speaker for family life conferences, singles, married, men's conferences and retreats. He has served as faculty at Southern Bible Institute and is an adjunct teacher at Dallas Christian College. He also serves as a chaplain for Marketplace Chaplains USA.
He considers himself blessed to be married to the smart and beautiful Angela Cooper for over 18 years. Their devotion to Jesus Christ has planted fertile seed to minister to others. His biblically based, practical and honest approach to ministry correlates to the challenges and joys of being a child of God and the bliss for the responsibility of helping build God's Kingdom (Matthew 6:10).